---
Sean's Mad Hummer H2!
This beast came in standard and, after putting weeks of work into it, leaves us as a cammed Twin Turbo 6.0L.
---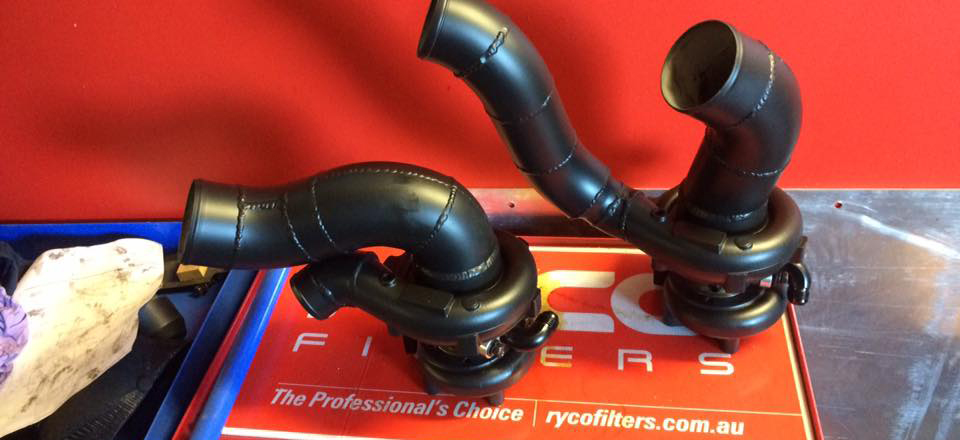 ---
All work custom made in house using some of the best locally supplied parts including headers from Goat Performance Products and Sydney's best fabricator BBS fab and Performance and Camtech Cams.
We are proud to put our hands up in what is Australia's first Twin Turbo HUMMER H2.
---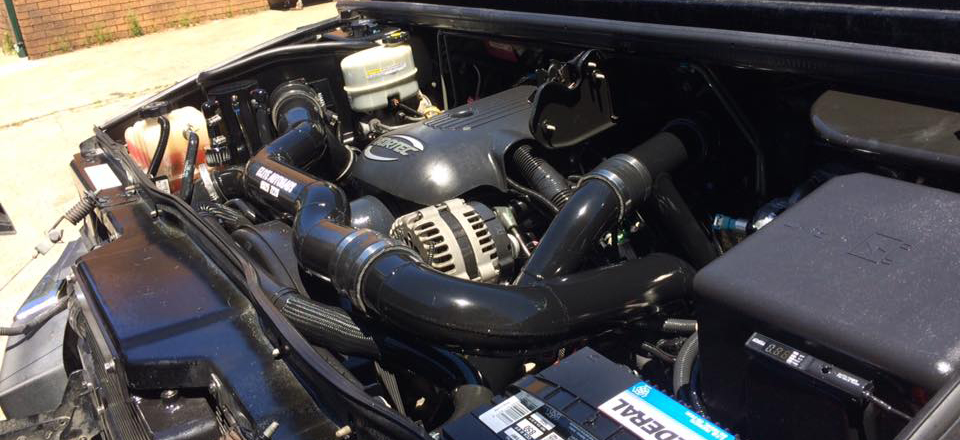 ---
Power output can not be determined at this stage as this beast will not fit on our Mainline Dyno.
We street tuned it using HP Tuners software, the torque is huge!!  When this beast clicks second gear it feels weightless; can't wait to get videos climbing some of our craziest local terrain.
Keep out of the way! It's now sporting a wide body flare kit supplied from the US and fitted by our good friends at Executive Smash
---